---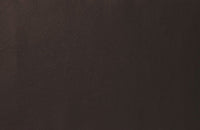 The Piñatex® Performance Collection has a flat and smooth finish, with a small pebble grain texture. It achieves high durability in terms of resistance to abrasion and water repellence. The Piñatex Performance Collection is ideal for use in more technical applications for footwear, accessories and interiors.

 *THE BACK SIDE OF PIÑATEX PERFORMANCE COFFEE BEAN IS BROWN TO MATCH THE FRONT *
Product dimensions
1 linear metre = 1 metre x 1.45 metres
Weight
≈ 685 g/m2
Thickness
1.8 ± 0.2 mm
Applications
Accessories, Footwear, Interiors
Composition
46% PALF (Pineapple Leaf Fibre)
42% PU
12% PLA (Polylactic Acid)
Piñatex is a non-woven textile which is coated on the front, leaving the natural fibres visible on the back.
Sourced and manufactured in the Philippines. Finished in Spain.
 * ALL ORDERS ARE SHIPPED FROM SPAIN, WITH A ROLL LENGTH OF 1.75m *